You are here Home > News

News
information about Monarca Open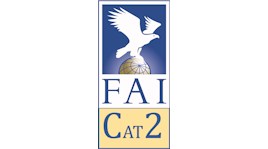 Monarca Paragliding Open
Monarca Paragliding Open is a FAI Cat 2 Event. FAI Website











MONARCA 2018 HAS A NEW FORMAT SAFER AND MORE FUN TO LEARN HOW TO FLY CROSS COUNTRY & COMPETITION
*The event will be run in general according to FAI Sporting code rules for paragliding Cross country competitions.
*The event is restricted to certified gliders.
*There will be trophy winners based on each glider class.
*There will be a separate class for those who have minimal experience (Rookie's) and one for the Girls.
*We will set the task and explain why we set it and how to do it.
*We show pilots the best way to go, where the thermals are, and where the difficult sections are.
*We stay on the same emergency channel, and us it for informing of CAT levels, and window times etc.
*We do a visual de-briefing at the base at night, using track logs on google earth or similar. that way the pilots see the winning routes and get an understanding of what to do in future.
*All pilots are welcome to join briefings and ask questions and contribute to the experts de-brief.
*We have seminars on XC, SIV and other useful subjects during bad weather or in the evening.
*It is all about inclusion and instruction, we have a few top guns but they must be helpful to others and there is no elitism or room for ego's.
*We want to create a Fun, challenging, and inclusive flying environment.

For more information please contact:
director@monarcaopen.com

Classes
Classes will be based on EN certification.
There will be five Classes: Fun, Recreation, Sport, X-Class and Competition Class plus a Rookie class and a Womens class.

Fun - EN A
Recreation - EN B or below
Sport - EN C or below
X-Class - EN D or below
Competition Class CCC gliders designed for PWC or below

The organization retains the right to make a final decision on glider class.
*The aim is to mentor sport pilots into XC and competition,
*The overal competition we will do it just like a giant XC course.
*We set the task and explain why we set it and how to do it.
*We show pilots the best way to go, where the thermals are, and where the difficult sections are.
*We stay on the same emergency channel, and us it for informing of CAT levels, and window times etc.
*We do a visual de-briefing at the base at night, using track logs on google earth or similar. that way the pilots see the winning routes and get an understanding of what to do in future.
*All pilots are welcome to join briefings and ask questions and contribute to the experts de-brief.
*We have seminars on XC, SIV and other useful subjects during bad weather or in the evening.
*It is all about inclusion and instruction, we have a few top guns but they must be helpful to others and there is no elitism or room for ego's.
*We want to create a Fun, challenging, and inclusive flying environment.
For more information please contact:
director@monarcaopen.com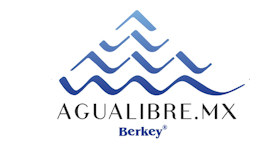 Agua Libre
By avoiding the consumption of water in single use plastic water bottles and opting to provide Berkey purified water in Monarca Paragliding Open we will avoid the following environmental footprint:
- We will avoid generating more than 3600 discarded plastic bottles – which equals to 140 kilos of PET plastic.
- We will avoid the use of more than 1100 liters of oil needed to produce, bottle, and transport the water bottles as well as 3600 bottles in a landfill and the .42 tons of CO2 emissions generated in the process.
- We will save more than 15,000 MJ of energy required to produce transport and ultimately discard of these 3600 plastic bottles – And should they be re-used (PET plastic can only be re-used NOT re-cycled and only 12% of al PET plastic get re-used) then the total expenditure of energy would be of 22,000 MJ and an additional .31 tons of CO2 emissions.
www.agualibre.mx

Durante las competencias normalmente se consumen:
-200 personas x 1.5 botellas de agua = 300 botellas diarias
-300 x 12(dias) = 3600 botellas consumindas en la competencia (cifra conservadora)
-38 gramos de PET por botella = 140 kilos de PET consumido en los 12 dias (3600 botellas)
-Despues de haber sido consumidas se habrán gastado un total de 12,240 megajoules de energia – SIN TOMAR EN CUENTA LA ENERGIA QUE SE CONSUMIRA EN DESHECHAR O "RECICLAR" LA BOTELLAS –
-Si se deshecha el consumo total sera de 15,000 MJ aprox. y se tiene el problema de generar 140 kilos de basura de plastico.
-Si se "reciclan" (no es un verdadero reciclaje, ya que la materia prima del plastico no es utilizable para la manufactura de mas botellas de plastico) el consumo total sera de 22,000 MJ aprox. mas .31 toneladas de CO2 y la generación de muchos otros contaminantes provenientes del proceso de reutilisación de la materia prima.

Como opción en Monarca Paragliding Open estaremos usando los filtros de agua "Berkley" de "Agua Libre" entonces:
-Ahorraremos los aprox. 1100 litros de petroleo y .42 toneladas de CO2 que se requieren
para producir, envasar, y transportar estas 3600 botellas de agua.
Trae tu botella y llénala con agua purificada por "Agua Libre" y contribuye un poco para no generar basura.