You are here Home > News

News
information about Monarca Open
Yakin Oggier Monarca 2024 Meet Director
Dear Pilots, Staff, and Members of the Monarca Open Community, "We just have received the news that Jocky Sanderson will not be able to join us as MD, he just get married! we congratulate him and his lovely wife Katherine wishing them all the best with love! We are excited to introduce Yakin Oggier as our Meet Director for Monarca Open 2024! Yakin, a familiar figure in our community, is taking a step forward to lead us in the upcoming edition.

Since 2010, Yakin has been an active hang glider and paraglider pilot, and his commitment to our sport has been evident through his roles organizing events like Laguna Seca Open and Party In The Sky. His journey in Monarca began in 2014, as a valued staff member, and now, he is set to take on a new challenge as our meet director.

Yakin's approach to leading Monarca Open is centered around crafting an event that's both thrilling and secure for every pilot, from beginners to the seasoned pros. He holds the spirit of sportsmanship and the tight-knit community of Monarca close to his heart. In stepping into this new role, Yakin is looking forward to collaborating with our outstanding staff, whose unwavering dedication and expertise have long been the foundation of Monarca, guiding it through many successful years and shaping it into the esteemed event it is today.

Beyond paragliding, Yakin is an entrepreneur with a rich background in the agave spirits industry, actively participating in tequila and mezcal projects, and providing consultancy in brand development and spirits production. He also leads an e-commerce, import, and export company, also sharing his expertise in the digital business landscape with fellow entrepreneurs.

In his own words, "Stepping into the role of meet director for Monarca Open is both an honor and a new adventure. I am committed to upholding the traditions that make this event special while bringing my own touch to it. My goal is to create a memorable experience for everyone involved, emphasizing safety, enjoyment, and the spirit of paragliding."

Let's extend a warm welcome to Yakin and support him as he takes on this new and exciting role. We are confident that under his guidance, Monarca Open 2024 will be an event to remember!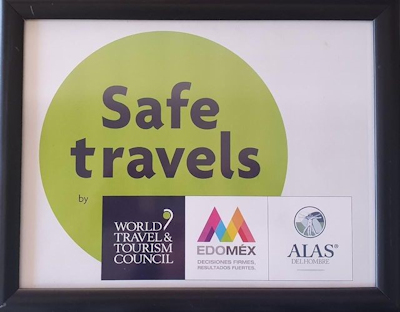 Alas del Hombre has complete protocols to obtain The SafeTravels Stamp
Alas del Hombre has complete protocols to obtain The SafeTravels Stamp that was created for travellers to recognise destinations and businesses around the world which have adopted the SafeTravels health and hygiene global standardised protocols.
See more information.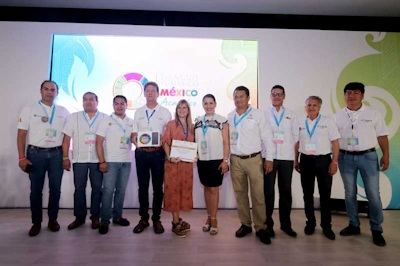 Monarca Paragliding Open Awarded by Federal Ministry of Tourism
ALAS DEL HOMBRE just received a prestigious recognition to the Diversity of the Mexican Tourist Product 2019
Thank you to all pilots who has come to Monarca over the years! This prize was possible because of your participation!
More information.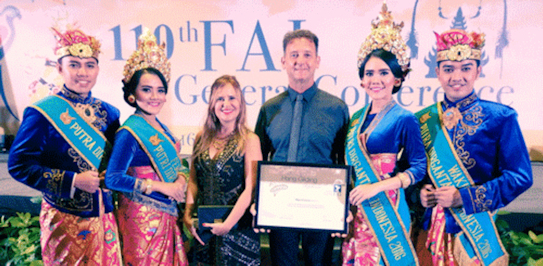 Miguel Gutiérrez Honored in Bali
Miguel Gutiérez, competition organizer extraordinaire. On proposal of the Mexican NAC, FAMEDA, the CIVL Plenary awarded Miguel its Hang Gliding and Paragliding Diploma. Before the opening of the 2016 FAI General Conference in Bali, Indonesia, Miguel was honored with his Diploma in front of the 150+ FAI Vice-Presidents, Commission Presidents and representatives from the Indonesian authorities.
More information.